Everything you need to know about the greatest road race you've never seen
If you love endurance racing, you will have heard of Le Mans, Sebring and the Nürburgring – but how about the A13 in Palanga, Lithuania?
This weekend, one of the most brilliant, absurd motor races of the year is taking place – The ENEOS 1006km Lithuania.
This event, which lasts upwards of ten hours, runs on a temporary circuit made up of dual carriageways and off-ramps. With several tight corners and straw bale chicanes, it is not a track that allows the drivers much respite behind the wheel.
The circuit's pitlane is divided into two sections – a garage area where tyre and driver changes take place, and a standard service station, where refuelling takes place.
Entrants range from locals in small cars such as Honda Civics and Ladas, to pro teams in Prototypes and GT cars. Due to the unique layout and local enthusiasm, teams from all over Europe take on the gruelling race.
The race, held just outside Palanga, has been the crown jewel of Lithuanian motorsport since its inception in 2000. It has also gained a cult following internationally, likely because it's the only place to see a low-slung sports prototype on a dual carriageway.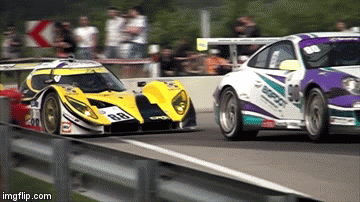 The race starts at 10AM BST on Saturday, and will be live streamed on their website.
If you can't wait until then, check out last years edition below!
Pssst!
Want to keep up on our latest news?
Subscribe to our email updates now - we promise they're worth it.